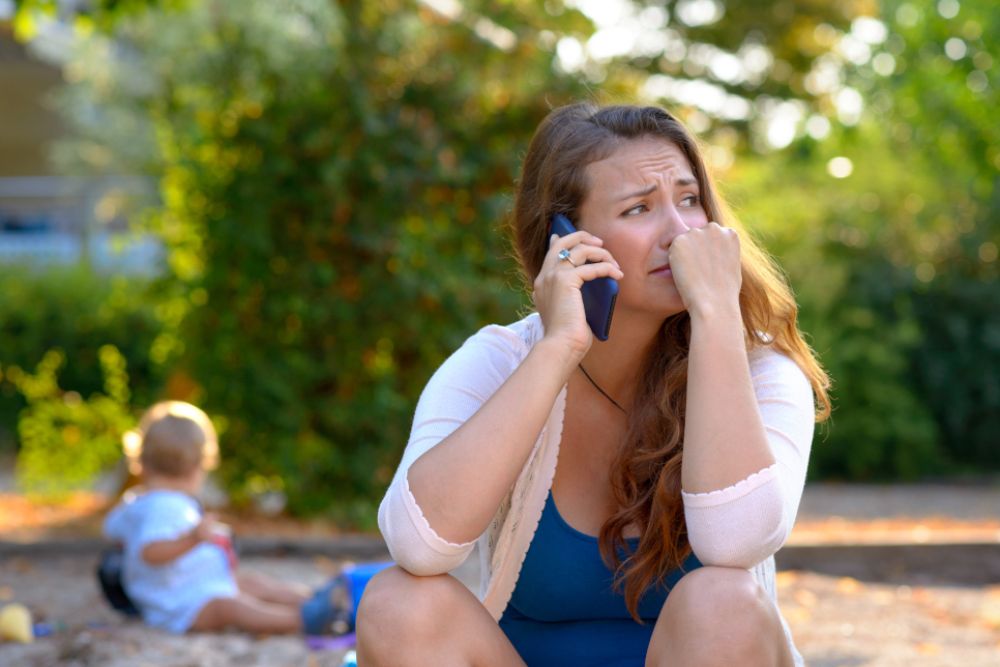 © GettyImages/1022389748
Re-traumatisation caused by the war in Ukraine
Since reporting on the war in Ukraine started, Sonja Mille has noticed that people who experienced similar events are often reminded of previous experiences. This includes those who were driven out of former Yugoslavia and people who have fled the war in Syria.
"People talk about what is known as a reactivation of an old trauma. The pictures in the media act as triggers that can bring a person's own experience of war and terrible memories back to life." The same feelings such as anxiety, panic and helplessness that occurred in a person's own war or flight experience can become very real once again.
To better be able to understand what that means, the expert defines the term "trauma": "A trauma is an event that confronts the person affected with death or physical or psychological harm to themselves or other people. This leads to panic, fear and helplessness." Post-traumatic stress disorder (PTSD) can then occur. It is a mental illness in which a person feels like they are constantly under threat. Examples of symptoms of PTSD include imposing, painful memories, a rapid heartbeat, skittishness, bad dreams, rigidity and irritability.
"In counseling, we pay a great deal of attention to the person's condition. We give our clients the space to tell their story. Then we can tell how dangerous the situation is and whether stabilising discussions would help sufficiently," Mille says. "If symptoms like those described above occur, we recommend or give psychotherapy." It's important to communicate a feeling of security and to create a link to the present. The actual extent of the current threat is discussed.
"You can also repeat a mantra like 'I'm safe now'". It mostly offers relief to the person affected if you convey that these feelings are an entirely normal response to a traumatic event.
If you have someone in your family who is traumatised (or re-traumatised) by the war in Ukraine, you can contact one of the Austrian family counseling centers. The appointments with experts are free of charge.
Our interview partner
Sonja Mille is a qualified marriage, family and life counselor who works at the Frauentreffpunkt Mostviertel counseling center in Amstetten, Lower Austria.
Frauenberatung Mostviertel
Hauptplatz 21
3300 Amstetten
Website Frauenberatung Mostviertel
The interview was conducted in April 2022.