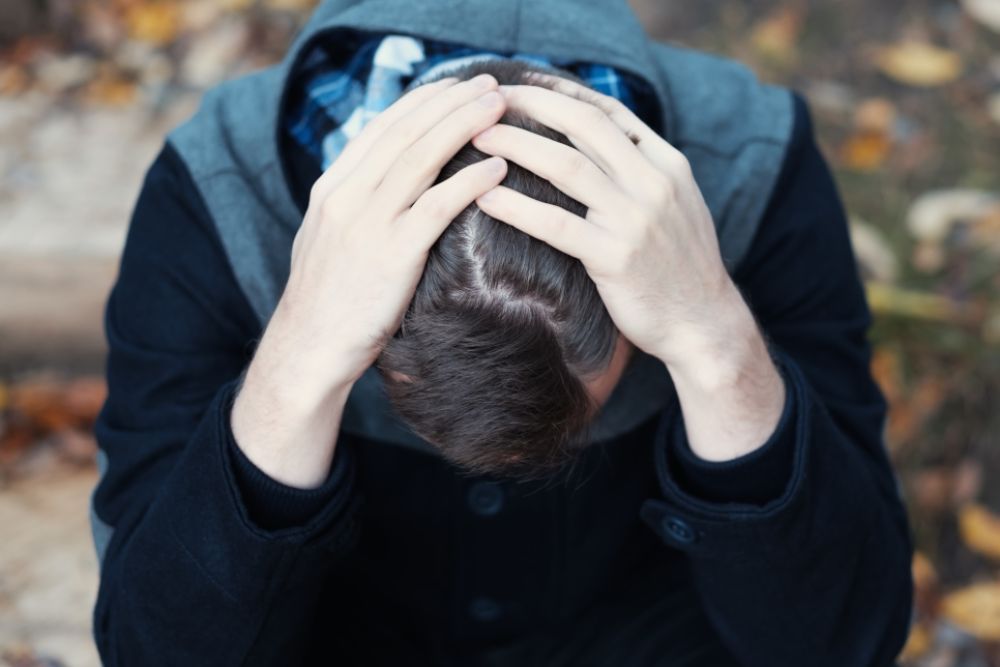 © GettyImages/937846102
Corona, war, the rise in living costs: it's all too much!
Times like these are particularly difficult for lots of people, particularly those who are already stressed or react in a very sensitive way.
They fought during the pandemic, now they are stressed because of the war in Ukraine, and to make matters worse unexpectedly high inflation is resulting in higher living costs.
From her counseling sessions, Sabine Karlinger knows the concerns and worries that the current situation can cause. "As a first step, you have to allow yourself the thought that you may not be able to manage by yourself and should seek help."You can also look around you – the best thing to do is to talk to people you trust. "Just talking to people who are feeling the same can help. You see that you're not alone in your worries. It helps you get out of the initial shock-induced paralysis."
It then helps to put the concerns in concrete terms and to identify what they're linked to. "People often feel powerless and don't see where they can get started and improve their own situation." Good financial planning can help with financial worries. Single parents need help with childcare in particular. If you are able to mobilise resources here, you can achieve a great deal. "You need to get out of the powerlessness – expanding your horizons can show you more and more options."
Concerns are often vague, however, and you're not entirely sure what it is you're worrying about. "It can help to assign images to your feelings and give them space. This is best done with professional support," says Karlinger. In general the expert recommends focusing on positive experiences in times like these. Who can I have these with? What's good for me? What can I see or think today that's nice? Lots of exercise is also an important factor for mental health.
If you are looking for help on this topic you can book a free appointment with one of the Austrian family counseling centers. You can use the search function on the homepage to find a suitable counseling center near you.
Our interview partner
Sabine Karlinger is a social worker and family counselor for Hebebühne in Tulln, Lower Austria.
Verein Hebebühne
Wiener Straße 22
3430 Tulln
Website Hebebühne
The interview was conducted in April 2022.