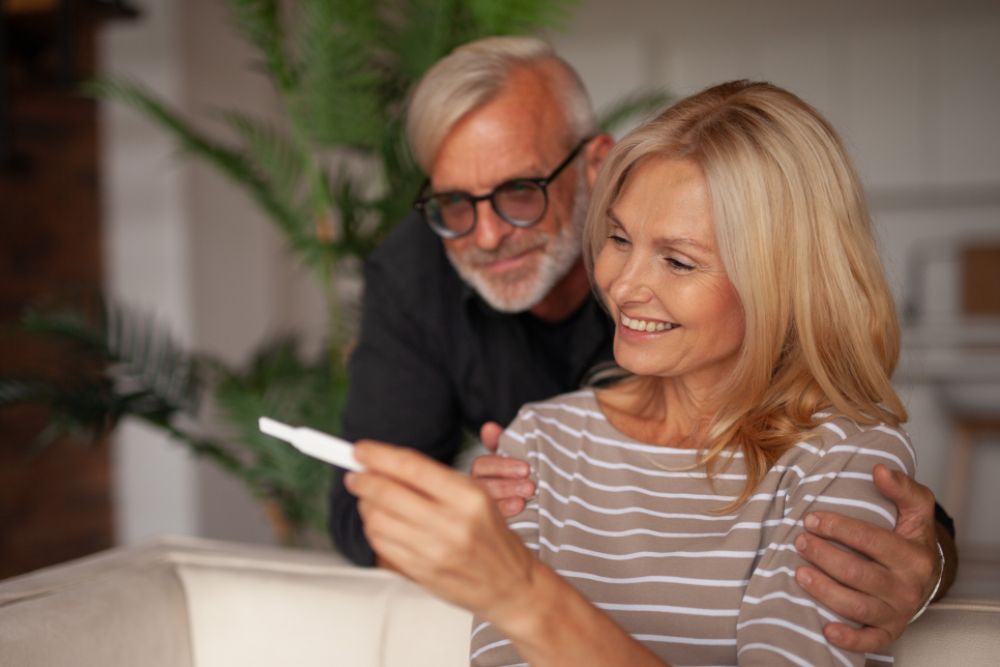 © GettyImages/1349358776
Pregnant at 50
The number of women who become pregnant later in life is not small. There are then often a lot of questions for them to deal with.
Over time, it has become increasingly common and more socially accepted for women to have children later in life, but when a woman falls pregnant around the age of 50, many people are uncertain. "Most of the women of this age are in the middle of their careers, doing well in life and are often more reflective than significantly younger women," says Avelina Martinez-Löffler.
The family and educational counsellor recommends not letting the situation unsettle you. "Doctors are under pressure and they sometimes convey their worries. My opinion is that the body knows what it's doing. If a woman has become pregnant naturally, she can relax," she says. Of course they should go to all of their medical examinations.
Often, though, the first step is to decide whether there's even space for a child in your life. There are questions like am I too old? Can I manage all this? The expert says "it's better to be an older mother than one who is too young and can't distance themselves and still needs to get a handle on her own life. Lots of children grow up with their grandparents!"
To make a clear decision, Martinez-Löffler recommends that women don't worry too much about other people's opinions and letting them impact them, and instead finding a way to make their own choice. "They have to want it, they have to clarify their concerns and find their very own feelings on the matter."
A discussion with a trained person is particularly ideal for this. They can discuss possible obstacles that the mother-to-be can sees, desires and reservations. They can also work through the family structure and the woman's relationship with the father together. "Ultimately, the decision is one that will be with you until the end of your life." If the woman does want the child, the expert recommends that she relax and enjoy it.
If you would like to talk to a professional, make a free appointment at one of the numerous Austrian family counselling centres. You can find a suitable counselling centre near you on our website.
Our interview partner
Avelina Martinez-Löffler is a family and educational counsellor at the Parent and Child Centre in Schwaz, Tyrol. She studied law before qualifying in marriage and family counselling, and is a life counsellor, educational advisor and social counsellor.
Eltern-Kind-Zentrum Schwaz
Johannes-Messner-Weg 11
6130 Schwaz
Website of Eltern-Kind-Zentrum Schwaz
The interview was conducted in September 2022.