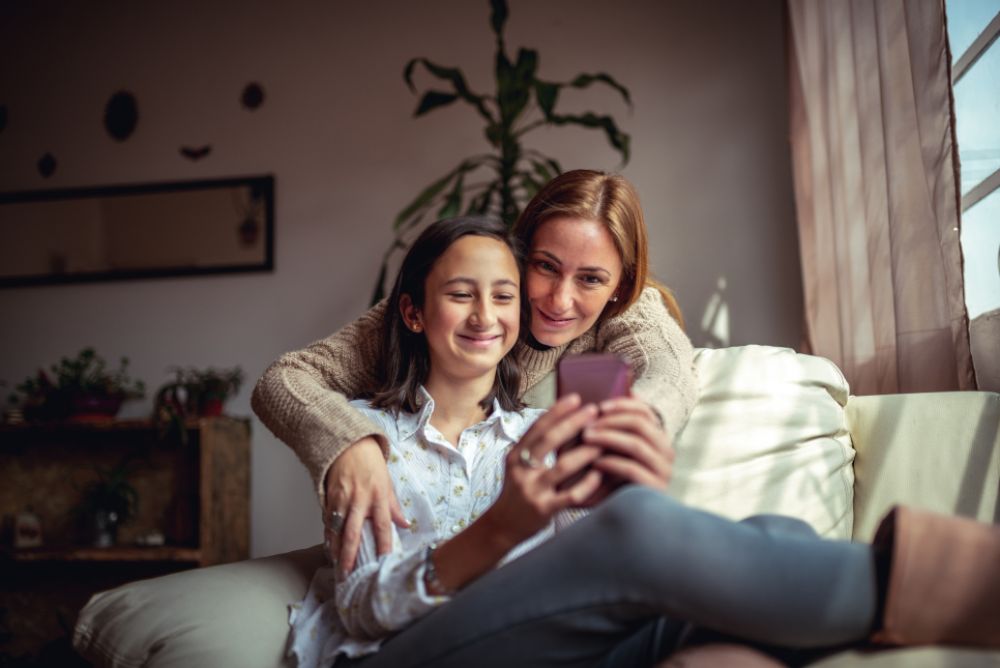 © GettyImages-1177719722(2)
Can I be friends with my child?
The mother/father role versus friends – are they mutually exclusive? How much do I have to stick to my parental role to be respected? These questions often come up when children get a bit older.
During her counselling sessions, Lore Petrovic often talks about this topic with parents of adolescents. She is of the opinion that mothers and fathers can be friend and that it's very much not mutually exclusive. A parent's main task is to protect their children from harm and to say 'no' for reasons of love.
The counsellor also talks less about raising children: "for me, support is the right word. Even children are already experts in their own lives. I want to know that they are seen as people who are fully-fledged and who you would trust with your life.
According to Petrovic, trusting your children is critical. If you have this attitude as a parent, you don't have to think about whether you're being a friend, a mother or a father. "Be in a relationship with your child, take an interest in what they like and also learn to let them go – your children can do it!"
It's also important, though, to maintain personal boundaries. You should set an example and live your own values and communicate when children or adolescents do things you don't like. You should do this with respect and value and as equals.
"Avoid talking about your own problems with your children – don't burden them with that, particularly not if it's about the other parent". With this, the counsellor draws a clear line when it comes to open communication.
If you would like to talk to an expert about the role of being a parent in a protected environment, you are welcome to contact one of the Austrian family counselling centres in person, by telephone or via email. You can make an appointment free of charge.
Our interview partner
Leonore Petrovic is a systemic psychotherapist, infant, child and adolescent therapist, coach and supervisor, and works as part of the team at the family counselling centre vamos.
vamos - Verein zur Integration
Gemeindestraße 35
7411 Markt Allhau
Website vamos
The interview was conducted in Mai 2023.