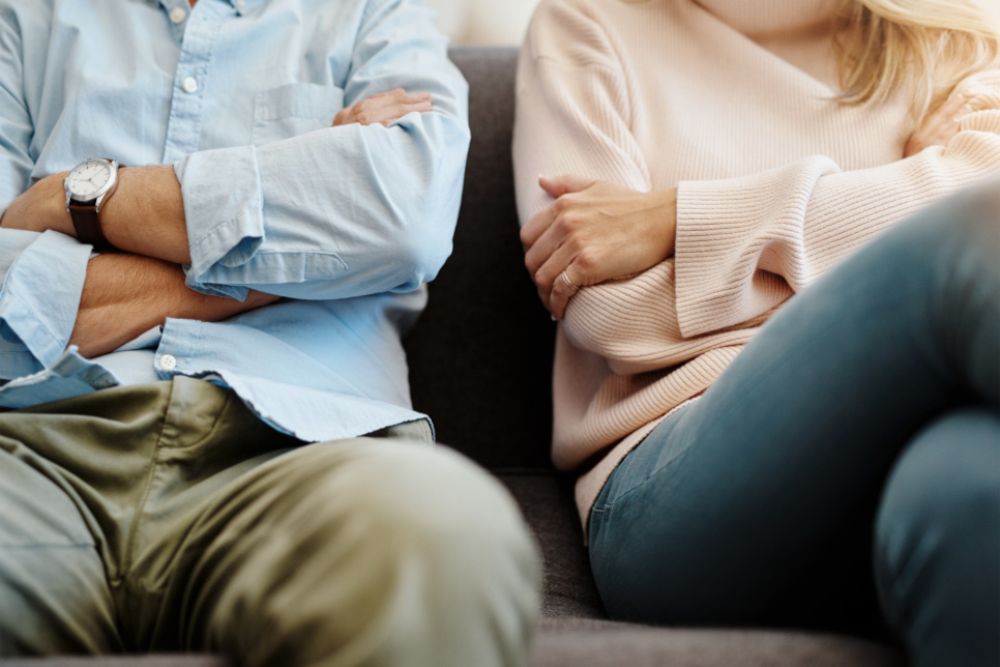 © iStock/1146474107
When divorce seems impossible
When married couples no longer feel that a marriage is right for them and they think about divorce, they often feel that their circumstances make it impossible to get divorced.
They feel like they are in a stalemate, and there may be many reasons for this, like having a house together, young children or a friendship group you don't want to lose.

Andrea Ertl mainly works with women who feel powerless in situations like this, because often the aspect of financial dependence is added into the mix too: "In these situations, we go through all the reasons why getting divorced seems impossible. There are often a number of sticking points you have to work on." As well as at a factual level, there are also psychological blocks that are very much involved. "The most difficult thing is often a vague sense of anxiety that is confused with real concerns. We need to get to the bottom of this during the counseling. Only then can we work on a solution."

People who want to get divorced quickly notice that there actually is a way out. Ertl says "reasons are often simply pushed aside because it's a big step and they will give up a lifelong dream." There is also a feeling of failure: I didn't manage to keep my marriage vows.

Another critical topic is often children. "Lots of couples think it's not the right time for the children because they're about to start or change schools or are going through puberty. But you should be clear: there isn't a good time for children," says the expert. It is important to be honest, to talk to your children about feelings and get them on board. "Staying together because of your children is never a good idea. Then the unhappiness projects onto them," explains Ertl.

It is also important that you never miss the point where separating is actually necessary to live a happy life because of anxiety. Ertl says "in the worst case there is a risk of depression, aggression or violence." If you want to talk to an expert about it, you can make a free appointment with one of the Austrian family counseling centers.
Our interview partner
Andrea Ertl is a family counselor at the Family, Law and Pregnancy Counseling Center run by the St. Elisabeth Foundation of the Archdiocese of Vienna. As a clinical and health psychologist, she brings special expertise in alleged conflict situations during divorce counseling to the table.
Familien-, Rechts- und Schwangerenberatungsstelle der St. Elisabeth-Stiftung der ED Wien
Arbeitergasse 28/2, 1. Floor
1050 Vienna
Website
The interview was conducted in December 2021.