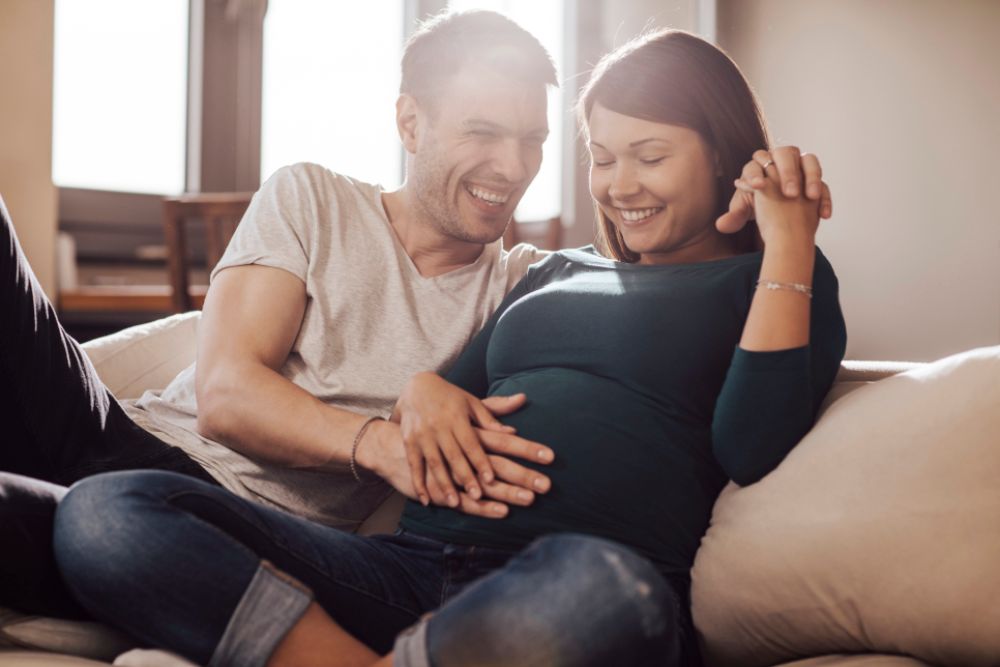 © GettyImages/699213016
We're expecting a child, who should give up their career?
When couples are expecting their first child, it's important to clarify how the baby will be looked after. To do this, a detailed discussion is needed between the parents-to-be.
"In my counselling sessions, I see a common mistake: too often when couples start a family there's still an assumption that the woman will stay at home for a longer period of time, while she herself often imagines it to be different," says Jasmin Wärter. The advantage of the many childcare options that are now available is that couples can now make an individual decision that's right for them. The disadvantage is that the organisational effort increases and needs to be discussed in greater detail.
"I see lots of concerns, particularly when it comes to the next steps of a person's career. Whether or not these concerns are justified depends of course on the employer. This should be clarified in an open employee discussion." It's also important, though, to suggest to the men that they spend as much time as possible with their children and to encourage the women to include their men and to trust them with more. Science has shown multiple times that it's hugely important for bonding. This is even expressed at a hormonal level, because when men become fathers their testosterone levels decrease and their oxytocin levels increase.
According to Wärter, the most important thing is to create a good basic structure as early as possible. This gives the parents-to-be security. It's also important to research which public care options are available and who in the family network can provide support, and to discuss who can stay home when in detail. "At least in theory. In practice when the child is there it is different anyway," says Harrer.
If it's difficult to agree, a visualisation board can be helpful: "write down all of your desires and ideas, everything you can think of as a couple. If you can't reach a consensus, there's at least one compromise to be made."
Another tip from the expert: "lots of family and friends will want to make their opinion on this topic known and even be part of the decision. The double standard in our society of not forgetting about your career while simultaneously using outside childcare as little as possible can also make people uncertain. Choose the most useful advice for you, make decisions together as a couple or as parents-to-be and always remember that it's your life, so you're the expert!"
If you want to talk to a professional about this topic or if you know someone who would like to do so, one of the Austrian family counselling centres is the right place for you. You can make an appointment free of charge.
Our interview partner
Jasmin Wärter is a qualified marriage, family and life counsellor in the AUFLEBEN team, specialising in couples' counselling, professional counselling and burnout prevention.
AUFLEBEN Ehe-, Familien- und Lebensberatung
Kreuzgasse 43
1180 Wien
Website Aufleben
The interview was conducted in February 2023.