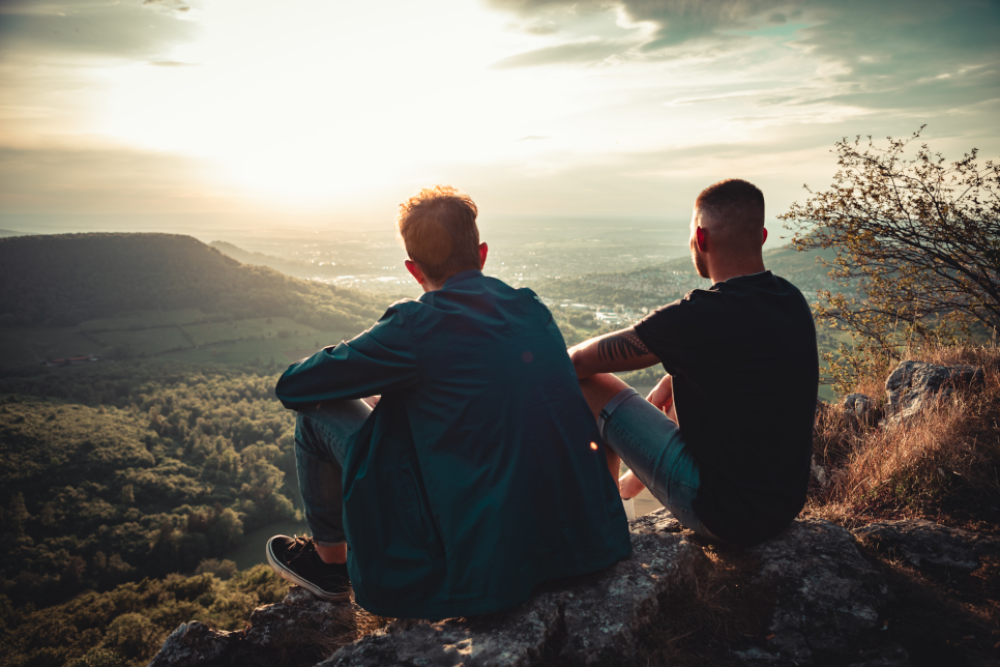 © GettyImages/1226577467
You want to get married? Sorry, but I don't.
When the topic of marriage comes up in relationships, it is entirely possible for the couple to have completely different opinions. One of the two wants to get married, the other doesn't. Stalemate?
Monika Fenz, family therapist at PPZ Perchtoldsdorf, recommends clarifying priorities and expectations first of all: "These may be very different when it comes to marriage. What does it mean to each of us to be married or not married?"
One element that speaks in favour of marriage from a very pragmatic perspective is social protection for the partner. It is often women who are in a worse financial position after a separation involving children unless there are obligations on the part of the ex-husband resulting from the marriage.
A civil partnership can often be the middle ground. "This is precisely what needs to be found. An honest discussion is needed first of all," says the expert.
There could be romantic ideas about it, or a desire for a big party or simply just a mutual promise made outwardly. This can motivate one of the parties but completely horrify the other.
"It is still stereotypical to see women focused on the pretty dress and men focused on the idea of ownership – then she will belong to me – that makes marriage seem attractive," says Fenz based on her experience from her counseling sessions.
It may also be that one of the two views marriage as a trap while the other sees it as an opportunity.
"Ask one another questions like: Why is it important to you? What does it really mean to you? Why are you reluctant?" Ideally, you would have the support of a professional.
It is often the case that the family a person comes from shapes their feelings. Was the person's own parents' marriage destructive and is that a deterrent?
Did they get divorced? How did that go?
"The topic is very fraught with meaning and saying no to a partner who wants to get married is painful." However, if you ultimately understand the possible reasons and motivations, it is often subsequently much easier to understand and come to a mutual solution.
Do you want to talk about this topic with experts? Contact one of the numerous Austrian family counseling centers. You can make an appointment there free of charge.
Our interview partner
Monika Fenz is a family therapist at PPZ Perchtoldsdorf, Lower Austria, as well as a registered counselor according to § 13 of the Non-Contentious Legal Proceedings of the Federal Chancellery Section Family and Youth.
Pädagogisch Psychologisches Zentrum (PPZ)
Höhenstraße 15
2380 Perchtoldsdorf
Website PPZ
The interview was conducted in May 2022.