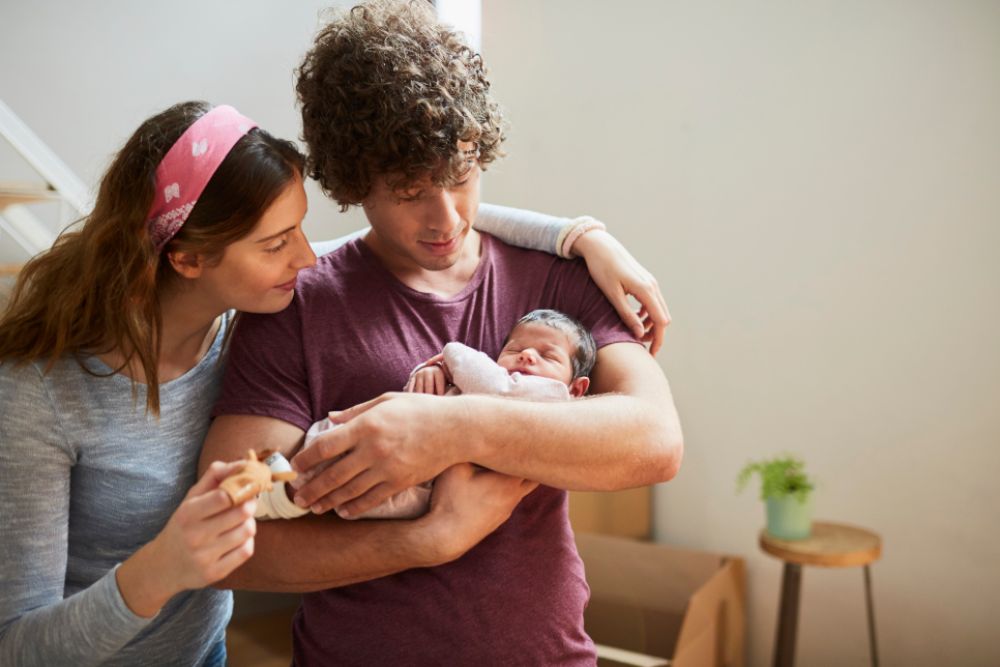 © iStock/645124156
Who's going to look after the children – you or me?
Couples often don't agree on who should look after the children. The first question that comes up is where does that come from?
Is it an attitude or experience from the person's own childhood? Is it about values? It is therefore helpful to find out the partners' attitudes to the topic in this case. Walter Kulmer says "I work with a flip chart and each person describes their ideas. This is then the basis you can use so you and the other person can see where the core content is. This makes reality more transparent," says Kulmer.

The next step is to talk about it together in a respectful manner and if necessary to negotiate. In the next step, the expert works with his clients on resources and structures. The main issue here is who can resolve what better? Talking about things that make each person think of themselves and of their partner in terms of bringing something good to parenting can be a very positive experience. What can she or he do better?

This sounds great and often leads to a good plan that works for everybody. But what do you do if it doesn't? An imaginary trip can help – you think about what you would want if you were the child. This can also trigger new thought processes.

Ultimately, it's essential to focus on the couple too: "Look after yourselves as a couple! If you're doing well, the children are mostly doing well." Kulmer says that this is something everyone can understand, as is the idea of focusing on their own needs from time to time.

Several Austrian family counseling centers offer support for marriage/couples' issues. You can arrange a free appointment to talk about parenting with an expert at any time.
Our interview partner
Walter Kulmer is a marriage, family and life counselor at IFP Gleisdorf – the Institute for Family Counseling and Psychotherapy, Styria.
Institut für Familienberatung und Psychotherapie der Diözese Graz-Seckau
Kirchengasse 4/II
8010 Graz
Website IFP
The interview was conducted in February 2022.