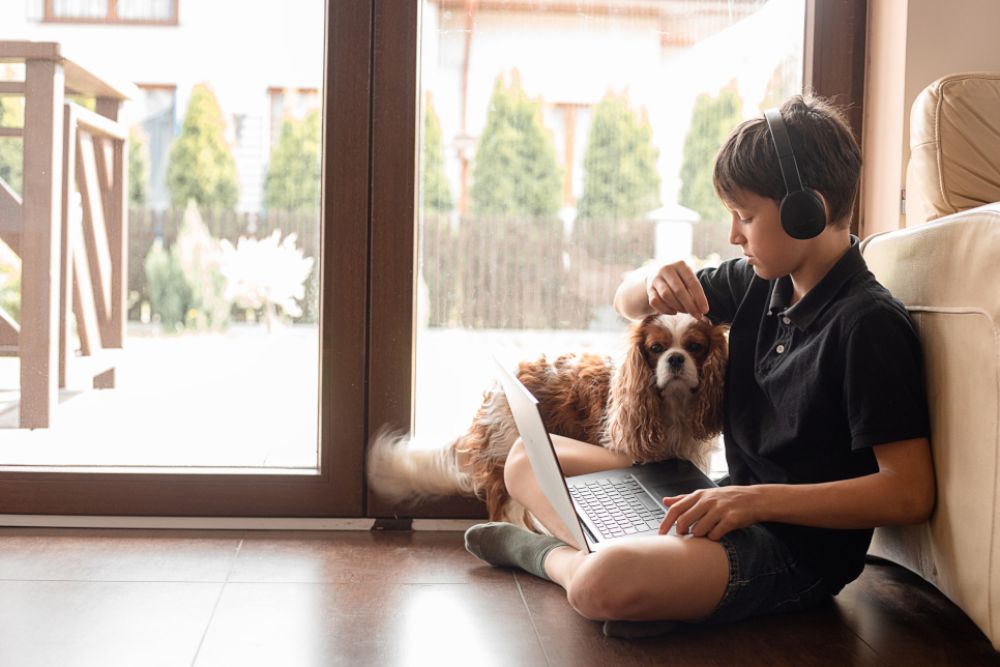 © GettyImages-1421526338
Leaving children alone
From a certain age, parents ask themselves whether and for how long they can leave children alone at home. There are legal stipulations, but it also depends on how independent the child is.
Each child is unique and will achieve certain maturity and developmental levels at an earlier or later point. Some children may be able to spend a short amount of time alone at a young age, while other children may only be able to take on the necessary responsibility from an older age. We learn this in an interview with Karin Graf.
In counselling sessions with the expert, parents frequently ask whether and how leaving children alone is possible without feeling guilty. "Rely on your feelings! What do you trust your child/your children with? As a rule of thumb, once children are above primary school age, you can leave them alone for a few hours. Talk to your child about it and explain where you'll be and how they can reach you." According to the expert, it would be ideal to give the child both an option to reach you by mobile reliably and another option for emergencies. This could be a neighbour whose doorbell they can ring.
"Giving children some responsibility by letting them walk home from school alone, letting them go shopping or leaving them at home alone strengthens their self-confidence – it helps them to develop independence, which is our job as parents."
For parents, it's important to learn to let go and reduce worries. Overprotected children find life more difficult than those who learn to be independent at an early enough stage. Karin Graf also advocates taking regular time-outs as a couple. This does require you to trust your kids to get by without parental supervision.
If you want to talk to a professional about this topic, there are numerous family counselling centres in Austria where you can make a free appointment.
Our interview partner
Karin Graf is a qualified marriage, family and life counsellor and works in two counselling centres in Vienna, the contact details for which are listed here.
AUFLEBEN Ehe-, Familien-, und Lebensberatung / Geßlgasse
Geßlgasse 19/5
1230 Wien
Website of the Geßlgasse counselling centre
Institut für Ehe und Familie (IEF)
Spiegelgasse 3/8
1010 Wien
Website of the IEF

The interview was conducted in Mai 2023.