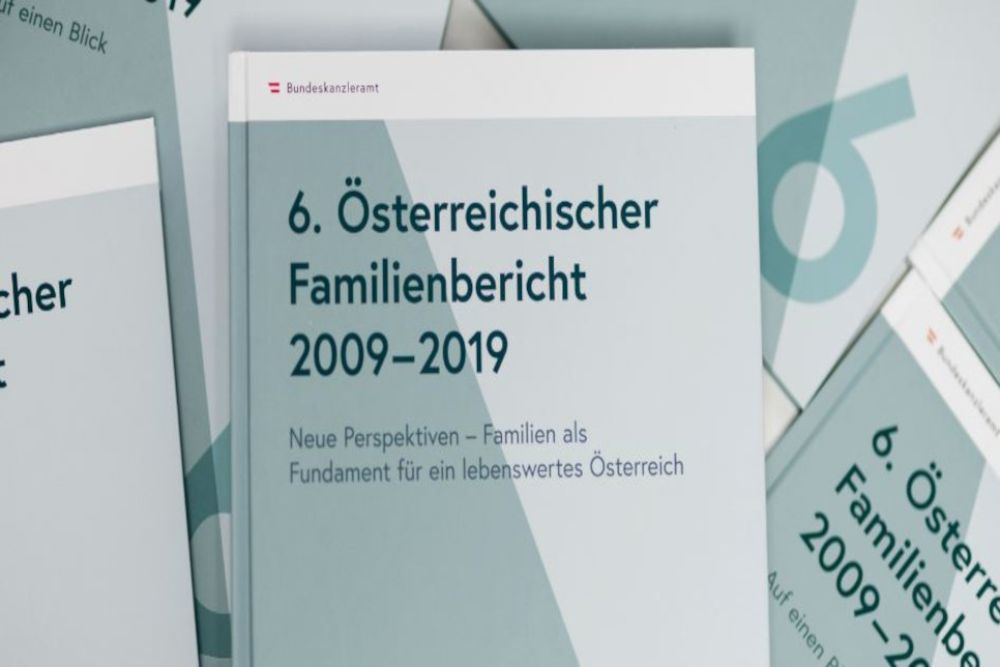 © BKA/Sektion Familie und Jugend (BKA/FFMI)
6th Austrian Family Report
It is not just values like the wellbeing of children and partnerships that are important for a successful family policy, but a thorough, scientific discussion of the topic of family is needed too.
With its evidence-based contributions, the Austrian Family Report is an important foundation work for this.
The 6th Austrian Family Report analyses the period from 2009 to 2019 and was presented to the public in early May.
Further information