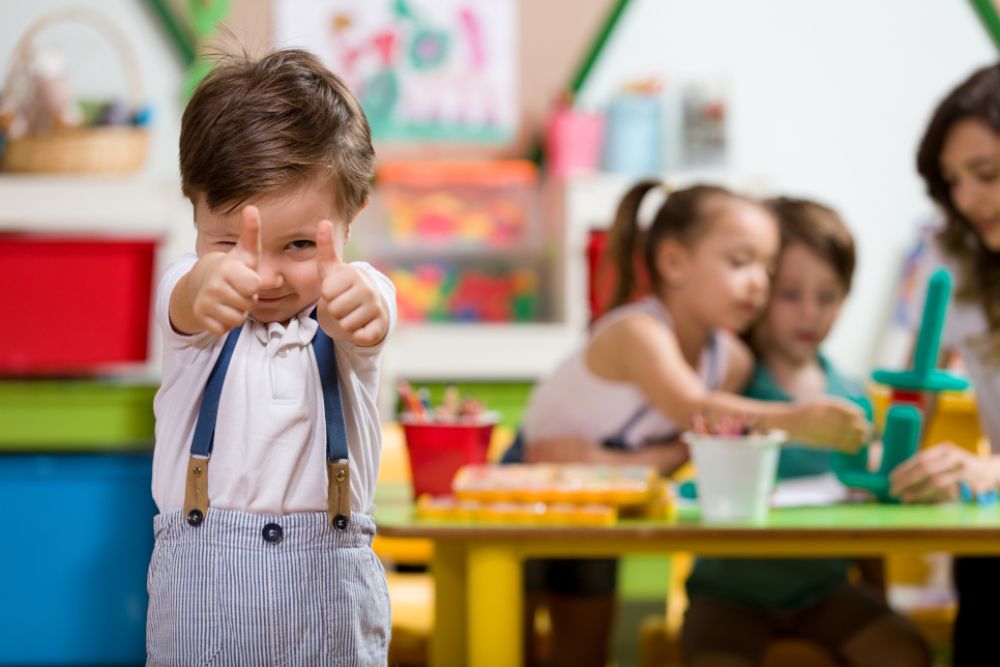 © GettyImages-998509626
Childcare without the guilty conscience
When parents work and have to have other people look after their children, this is often accompanied by a feeling of guilt.
"It's normal to feel guilty sometimes as a parent, but self-care and the wellbeing of the entire family is important. Make responsible and careful decisions about childcare. This means you can meet your own needs while at the same time ensuring that your children are being well looked after." Barbara Konstanzer advocates always looking at the big picture. Everybody needs to do well, and money needs to be earned so you can live well, so organising childcare is mostly unavoidable.
"You need to realise that young children and even older children benefit from it. They learn social behaviour at an early stage, they learn that there are different models for raising children and that different limits are set," says the expert. You can also take into account the fact that you would probably not be as relaxed as a mother/father if you had to be there for your children all the time. It does most people good to get recognition and variety from their job, and they then look forward to spending time with their children more.
"When you talk to your children about the nursery or other childcare facilities, try to do it in a joyful and positive way, something like 'are you looking forward to it? You're going to see your friends again tomorrow and you can even stay a little longer!'", advises Barbara Konstanzer.
Under no circumstances should you alleviate your guilty conscience by buying them more material gifts – she often sees this in her clients. "Instead, consciously enjoy the time you spend with your children and do something together."
If you want to talk about childcare, contact one of the numerous Austrian family counselling centres free of charge.
Our interview partner
Barbara Konstanzer is a Family Counsellor in the team at the Mattersburg Family Counselling Centre in Burgenland.
Familienberatungsstelle Mattersburg
Angergasse 1
7210 Mattersburg
Website of Familienberatung Mattersburg
The interview was conducted in June 2023.